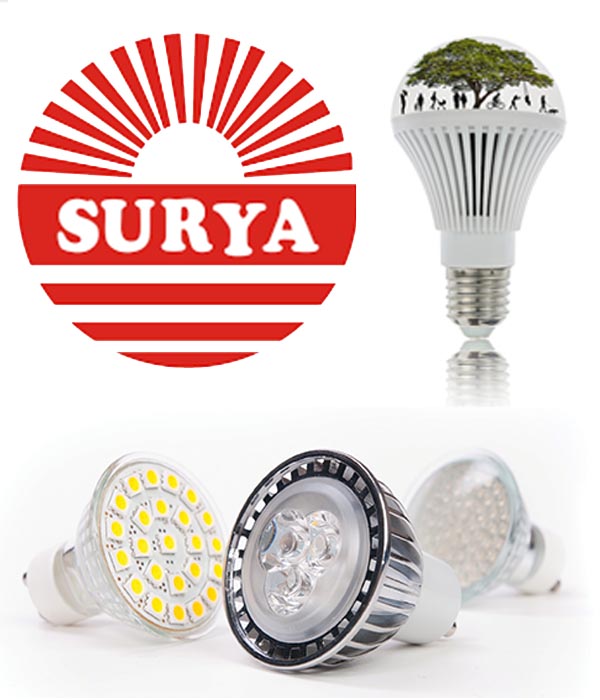 LED Lights and Panels
Surya Roshni is one of the most reputed names in the lighting business in India since five decades and they are one of the pioneers in bringing the innovative lighting technology to India.
Surya has brought in the brand new concepts of Down-lights, Panels and Tubes which gives new outlook to homes, offices and commercial spaces. The specially designed indoor commercial luminaires ensure even and uniform lighting, clearer vision and better orientation with the amenity lighting. Energy efficient Down-lights, Recessed Panels, and Surface mounted luminaires produce a predominantly homogenous light in any home, office, lobby or corridor area. Color Rendering plays a very important role in indoor lighting and keeping that in mind, we make sure that all our indoor commercial luminaires come with CRI more than 80. In order to meet various choices of our customers these products are made available in different color combinations and specifications.
Keeping specific requirement of the customers in mind, we also have different LED Tubes that come as LED Retrofit solution for the Fluorescent T8 tube lights which not only provides similar lighting levels but at the same time saves energy to a substantial amount.
---